2-light table lamp with handcrafted braided lampshade in polished ceramic, with hand-painted floral decoration (42 dec.mog). The frame is made of metal green shaded golg (VO).
A very elegant table lamp to illuminate a corner of the living room or bedroom, giving a warm and soft light. It is perfect in shabby chic style furnishings. Thanks to the various finishes available, you can choose the one that best suits your environment. In fact, you can choose both the color of the frame and the decoration of the ceramic.
In this collection are also available chandelier, suspensions, sconce.
Available finishes for the mount: AG (silver), BI (white), BA (Silver Shaded White), BO (White Shaded Gold), NE (Black), NA (Silver Shaded Black), NO (Black Shaded Gold), NR (Black Shaded Copper), RU (Rust), VO (Green shaded gold).
Many decorations are available for the ceramic lampshades.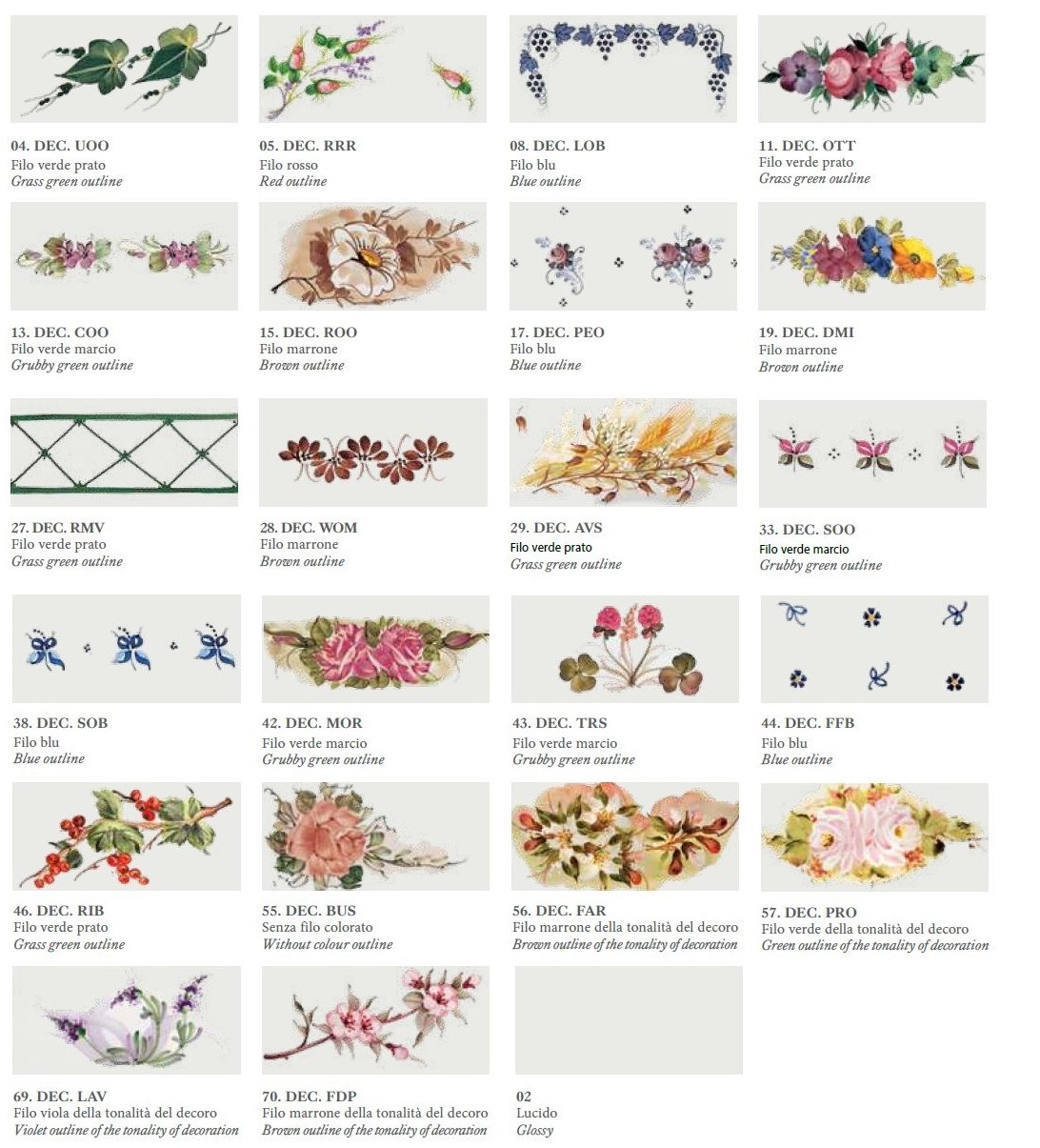 You can also choose the color of the ceramic thread: VM(rancid green thread), MA (brown thread), Gi (yellow thread) VP( grass green thread), Ro (Red thread) BL (Blue thread), Ne (Black thread). Please specify the chosen finishes in the customer's note. For any information, please contact us: info@lucillaplace.it