The furnishing style represents the way of being and living of those who live there. In order to choose the type of furniture that best represents us, we can turn to interior architects or do it ourselves. In any case, we always start by choosing the furnishing style to adopt. It is a choice that takes into account several factors, first and foremost that of finding the right combination of functionality and aesthetics.
For every personality its own furnishing style
There is no one type of furniture that is better than another, each has its own characteristics that make it unique. Depending on one's personality and taste, one can choose from countless styles: from the modern minimalist and essential to the Victorian that makes opulence and extreme elegance its strong point.
The type of furnishing also influences other aspects such as the lighting that is indispensable for perfect liveability and satisfying living comfort. Chandeliers, ceiling lights and recessed spotlights must on the one hand integrate harmoniously into the environment and on the other contribute to improving the functionality and aesthetics of the home. In this guide we will try to outline the characteristics of the main furnishing styles.
Modern style: for those who love simple lines and practicality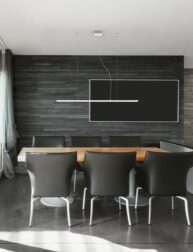 A modern furnishing style presents very simple lines in which the use of decoration has been completely abandoned in order to give more space to functionality. The aim is to lighten rooms and make them more comfortable to meet the needs of everyday life. Special attention is paid to the division of space, which must be practical. Technological appliances are well integrated into the furnishings, while the materials used can be either new or traditional, but processed with modern techniques. There are no preferred colours, using either neutral or bright shades as appropriate. Fabrics and furnishings are present in very limited quantities and at the discretion of personal taste.
It is often easy to confuse modern and contemporary styles. The latter is a type of furniture in constant metamorphosis that follows the fashions of the moment and is the ultimate expression of technological innovation and experimentation. A modern style, on the other hand, is the exact opposite of classic furniture, breaking away completely from the influences of past eras and embracing characteristics typical of the present. The latter term refers to the evolution of materials, construction techniques and design that has taken place in the last century.
Contemporary style: technology and innovation
The contemporary furnishing style is essentially inspired by modern living, innovation and is extremely sensitive to all the changes that modern society often imposes on people. The desired goals are ease of use, living comfort and aesthetic beauty. Other types such as loft, hi-tech and minimal belong to this style.
The main features of a contemporary interior design are the choice of materials for furniture and wall coverings and the use of technologically advanced appliances. Cement and resin are among the solutions often adopted for flooring: they combine high aesthetic appeal with extreme ease of cleaning. For furniture, lacquered and screen-printed surfaces are a typical feature of contemporary style, as is the use, especially in the kitchen, of steel and innovative materials such as Corian and Silestone.
Colours play a fundamental role: black and white are classic shades that are particularly exploited, but bold colours are also a frequently used solution. Colour contrasts are also widely used, while pastel colours and softer shades do not belong to this style. The lines are extremely clean with decorations and inlays completely banned. Shapes can be either square or rounded, often intersecting to create refined and unusual designs but always with a typical minimalist style.
Classic style: always up-to-date furnishing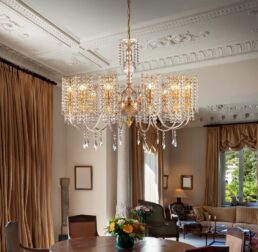 The classic furniture style could almost be described as timeless. It does not follow current fashions but retains class and elegance, two of its best qualities. The décor is traditional with furniture strictly in natural wood colour and of a certain importance both in size and decorative detail. This, however, does not mean neglecting practicality, which remains a cornerstone of this style, combining functionality and aesthetics in a perfect blend. Extensive use is made of carpets and fabric or leather sofas in very warm tones to create a cosy and relaxing atmosphere. The lighting includes crystal or Murano glass chandeliers, which give a great touch of elegance and blend in perfectly with the style of the furnishings.
Ethnic style: distant cultures and traditions in the home
The ethnic style is inspired by exotic cultures and has as its main characteristics the variety and liveliness of colours that give a very original touch to the environment. This style must reflect the traditional culture of a people in every object and detail. It is a niche style that demonstrates the host's great passion for a particular country. Among the most popular styles are those that draw on the culture of African peoples or oriental traditions. Places that are far away but often captivate visitors so much that they want to bring a corner of that world back into the home. The ethnic style has no pattern and no precise rules, leaving maximum room for imagination and creativity.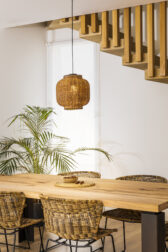 Vintage: the style that combines charm and economy
Vintage is a style that can be regarded as somewhere between modern and retro. It is a furnishing style that is often adopted not in all rooms of the house but only, for example, in the kitchen or living room. It is a style that undoubtedly has its charm and is also very popular because surprising results can often be achieved very cheaply.
Thanks to the many flea markets, antique shops and specialised websites, there is the possibility of finding a lot of furniture and objects at low cost. Maybe you can get your hands on real pieces of history without shelling out prohibitive sums. The vintage style lends itself very much to do-it-yourself to put one's own ideas into practice, but there are also much more expensive solutions made by professional interior decorators who know how to combine the elegance of the past with the practicality of modern times.
Victorian style: the triumph of class and elegance
This is a style that we can define as not for everyone, given its particular characteristics and also the costs that need to be incurred to put it into practice. When we speak of a Victorian style of furnishing, we mean that of nineteenth-century English houses and is named after Queen Victoria who reigned from 1873 to 1901. It was an era characterised by opulence and wealth, which inevitably manifested itself in the interior decoration that had to demonstrate the high social status of the householder.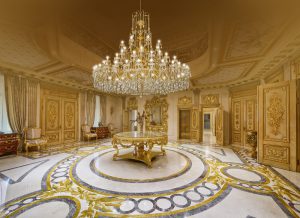 A home furnished in this style exudes sophistication and elegance at every point. Details dominate with furniture with sinuous lines, richly decorated and embellished with finely crafted inlays. The Victorian style is synonymous with class and gives the room an atmosphere that immediately transports one to times and eras long past. Clear influences from the Baroque, Gothic and Rococo styles can be found, which are combined with the innovations introduced by the Victorian style, for a final effect with a remarkable aesthetic impact. More than two centuries have now passed since the birth of this style and yet it never goes out of fashion, maintaining a good following of passionate supporters.
Industrial style: the art of renovation and redevelopment
The watchword in this type of furniture is recovery. The industrial style makes recycling its main characteristic. It was born in the 1950s in New York precisely from the idea of recovering and redeveloping disused industrial spaces and creating living or working environments. Time has passed since then, and today this style has evolved, often taking the name of industrial chic, but always maintaining the peculiarity of having reclaimed environments and objects as its primary source.
In some respects it is very reminiscent of vintage style with the search for used furniture that may not be particularly beautiful but which can be redeveloped and brought back to life. The industrial style highlights potential and does not hide irregularities or defects, but enhances them. The preferred materials are wood for furniture and tables, leather for sofas and metal for chairs, while lighting is created using ceiling lamps and neon lights. Rough walls, exposed brickwork, cement or resin floors are the other elements that characterise a home furnished in an industrial style.
Shabby chic: when used and worn-out furniture becomes art
The last furniture style we want to talk about is the shabby chic style. The term was first coined in 1980 by The World of Interiors magazine: shabby literally means worn, aged and worn-out, while chic is in very common usage and everyone knows its meaning. It is a style that originated in Great Britain, specifically in stately country houses characterised by typical elements such as worn-out chintz sofas, old paintings and wallpapers, large chandeliers and imposing curtains made of sturdy cotton fabric.
The shabby style is clearly influenced by the Victorian style and could be confused with a type of vintage furniture, presenting aged-looking furniture with details that the more worn the better.
The shabby style is clearly influenced by the Victorian style and could be confused with a type of vintage furniture, presenting aged-looking furniture with details that the more they give the impression of being worn, the better.
We can say that the shabby chic style takes furniture that is very tawdry but which, as a result of special workmanship, can become objects of rare beauty and absolute impact. In general, the lines are very complex with the presence of a lot of inlays, decorations and friezes, so furniture with a modern design does not lend itself to this type of furniture. The chic touch is often given by the use of highly sought-after accessories such as lamps, photo frames, mirrors, special shelves, etc.
It is a style that lends itself to do-it-yourself and can be extremely inexpensive, or one can spend large sums of money to buy furniture created with modern techniques to offer the illusion of the old and worn.